NLM Photonics Leaps into 2022: New Devices, Expanded Partnerships, and Scientific Breakthroughs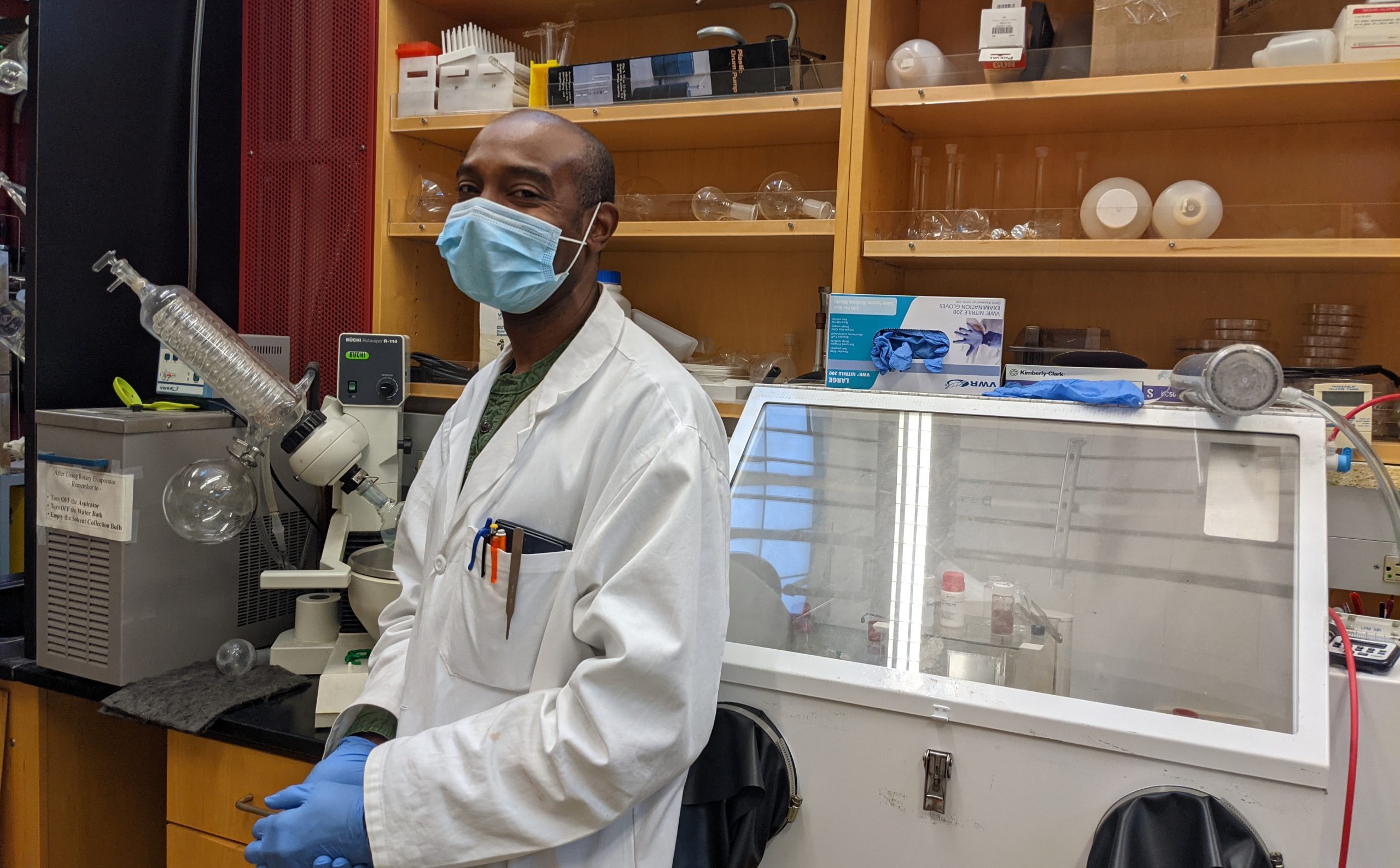 Header image: Dr. Delwin Elder in the chemistry lab at the University of Washington (UW) where we develop new materials.
The photonics industry continues to boom in both investment and applications. The constant rapid growth of communication bandwidth demand and the rethinking of the semiconductor industry due to geopolitical challenges has heated up the photonics space. The industry has seen a string of recent $100M+ venture deals and billions earmarked by the US, EU, Japanese, and Chinese governments for semiconductors and related technologies.
As our team returns to attending in-person events, such as SPIE's Photonics West and Optical Fiber Communications, it has been exciting to work in photonics and offer a technology delivering needed industry capabilities.
We're proudly and officially NLM Photonics.
With the explosive growth of the photonics and semiconductor industries, NLM Photonics pays tribute to our roots and expands toward our future as we bridge the gap between electronics and photonics. Our updated name clarifies our vision and mission to deploy our technology in leading devices and fabs.
We thank our previous name, Nonlinear Materials Corporation, which served us well for those first three and half years.
Devices powered by NLM technology are available, with more coming soon!
We're developing cutting-edge solutions for transforming networking, computing, and sensing alongside our global partners. Photonics promises a bright future for networking and computing technology, offering higher bandwidths (speed), lower power for cost and climate benefits, and smaller device footprints.
Introducing the plasmonic organic hybrid electro-optic modulator
Last fall marked the announcement of our ground-breaking collaboration with Polariton Technologies, leading to their ultra-fast commercial plasmonic-organic hybrid electro-optic modulators. 
This high-speed modulator is available exclusively through Polariton Technologies and features our proprietary electro-optic materials. This high-speed modulator converts data from electrical (e.g., RF) signals into optical signals for transmission over fiber-optic cables. It operates at blazing speeds up to 110 GHz without losing performance at higher frequencies — and with much smaller footprints than competing solutions.
Coming soon – ultra-efficient silicon-organic hybrid electro-optic modulators
Currently in development with our partner SilOriX, this high-speed silicon-organic hybrid modulator converts data from electric into optical signals to be transmitted over fiber-optic cables at lower voltages than competing solutions. These EO modulators focus on power efficiency, with the potential for direct drive from CMOS, which would save further power, complexity, and cost. NLM and SilOriX are targeting 2023 for initial commercial availability.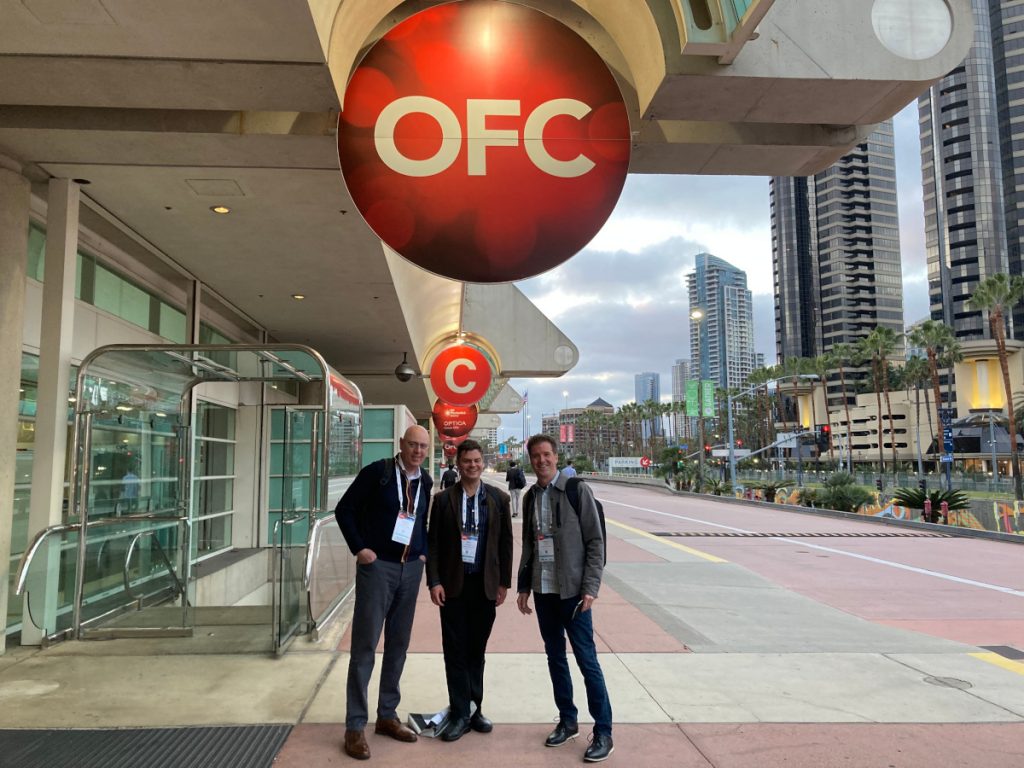 Our team heads to CLEO
Our CEO Gerard Zytnicki, Chief Scientific Officer Dr. Lewis E. Johnson, and VP of Corporate Development David Sparks head to the 2022 CLEO Conference and Exhibition, May 15-20. They will attend to meet strategic partners and explore the latest and greatest in photonic applications. We'd love to connect with you!
Making waves in the EU
With the EU's massive investment in semiconductors and technological independence, the European market is extremely hot for photonics innovation. The initial products utilizing our technology were created in partnership with Europe-based companies and teams.
In addition to Polariton and SilOriX, we are working with several foundries to test and expand their photonic investments. With three deals with EU public-private partnership foundries — IMEC, CEA-Leti, and VTT — we're pushing hybrid electro-optic commercialization and manufacturability. These partnerships are key for proving process technology and manufacturing future devices as partners begin to work with initial commercial devices.
In May, our CEO Gerard Zytnicki heads to Europe.
Gerard will visit several fabs and other companies in Grenoble and Paris, France, Zürich, Switzerland, and Karlsruhe, Germany, to deepen our partnerships in the EU. He'll also attend the Minalogic conference on May 31st. If you're attending, please connect with Gerard. CSO Lewis Johnson will also be traveling to Europe in late July.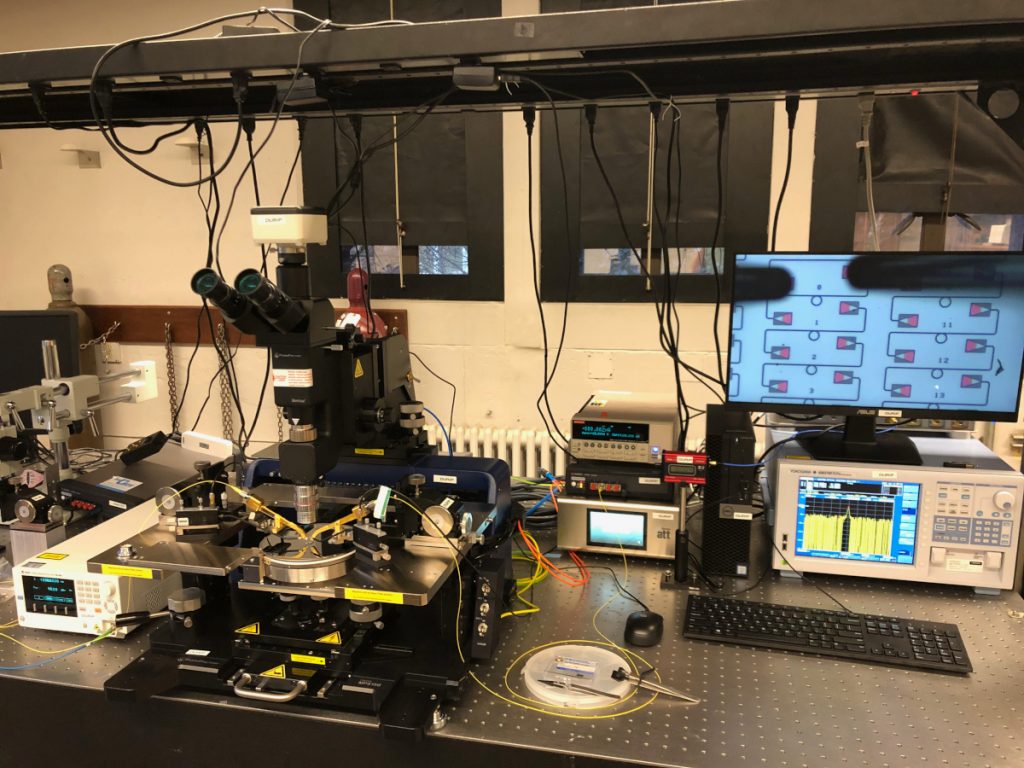 Continuing our legacy of scientific breakthroughs
Our research and development team shared several accomplishments of major goals in both materials' performance and stability during the first quarter of 2022.
At Photonics West, Director of Process Development Dr. Scott Hammond presented work showing our materials exceeded Telcordia's long-term storage specifications for thermal stability. Our materials, including HLD and an upcoming BAH-derived material, have also been demonstrated in operational devices at temperatures above 120 °C, critical for use in data centers, vehicles, telecom systems, high-performance computing, and other challenging environments.
The UW-developed, NLM-commercialized materials have the highest electro-optic performance in the world, exceeding the long-standing 1,000 pm/V in 2021. A cover article in RSC Materials Horizons documented this record-breaking achievement and was published in print at the beginning of 2022. The work and the theory-guided design process used for developing new materials are further discussed in a recent UW Chemistry article that Lewis wrote: Theory-guided design leads to new OEO material with record performance for hybrid devices.
Our R&D team also continues to build out critical new instrumentation for chip-level characterization and expand our testing and process development capabilities, allowing us to go well beyond materials.
With new devices, expanded partnerships, and scientific breakthroughs, we're exceedingly excited to work with and champion the photonics industry and be a pivotal part of the innovation and next-generation enhancements in computing and networking solutions and devices.