Join Us: Dr. Scott R. Hammond presents findings at SPIE Photonics West 2022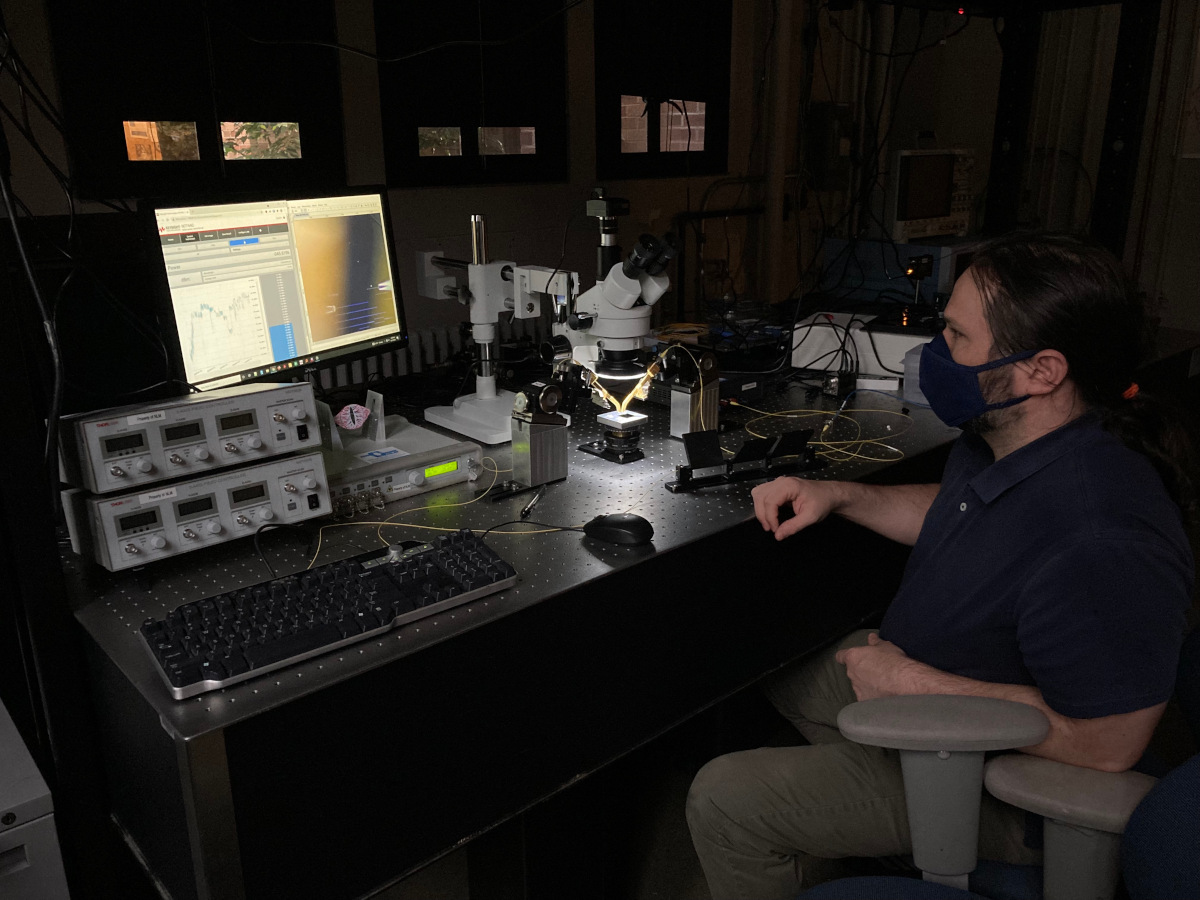 Commercial applications enabled by extraordinary stable organic electro-optic materials
At NLM Photonics, we've collaborated with partners on groundbreaking hybrid organic electro-optic (OEO) modulators — both silicon-organic hybrid (SOH) and plasmonic-organic hybrid (POH) devices. These modulators feature higher bandwidths and improved energy efficiency through the tight confinement of ordered OEO materials and overall improved materials. For example, POH devices have set high-performance records, including bandwidths >500 GHz and energy efficiency <100 aJ/bit. We're excited to share at SPIE Photonics West 2022 our stability testing on the materials behind these groundbreaking results.
Taking these materials and devices into commercial production means they must withstand demanding thermal and environmental conditions for manufacturing and operation. Dr. Scott R. Hammond and the rest of the NLM team spent the last year and a half rigorously testing, measuring, and studying long-term thermal and environmental shelf storage stability of test devices under various conditions relevant to Telecordia GR-468-CORE standards. These tests estimate lifetimes and help define packaging requirements.
Dr. Hammond will present his and the team's findings at SPIE Photonics West 2022 in San Francisco on Wednesday, January 26, 2022, at 4:50pm PST. If you're attending, Dr. Hammond looks forward to your questions. The full paper will be released after the talk. Other NLM team members — CSO Dr. Lewis E. Johnson, CEO Gerard Zytnicki, and VP of Corporate Development David Sparks — will be in attendance, and we hope to see you there!
Photo: Dr. Scott R. Hammond studies results at the NLM probe station.